It only seems like yesterday, but this creative release from Wendy's first saw menus two years ago now – time flies when you're eating burgers I guess! The Pretzel Bacon Pub Cheeseburger comes with:
quarter pound, fresh beef burger
Muenster cheese
Three strips of Applewood smoked bacon
Smokey honey mustard
Warm beer cheese sauce
Crispy fried onions
Pickles
and is back on menus until, well, actually Wendy's didn't specify an end to this one. The press release for the return of the Pretzel Bacon Pub Cheeseburger doesn't mention this as a limited time special.
The burger comes back as part of the Made to Crave lineup which includes the: Bourbon Bacon Cheeseburger, Big Bacon Classic Cheeseburger, Hot Honey Chicken Sandwich, and Asiago Ranch Classic Chicken Club.
Here's are some more snaps of the Pretzel bun based burger we snagged last time around: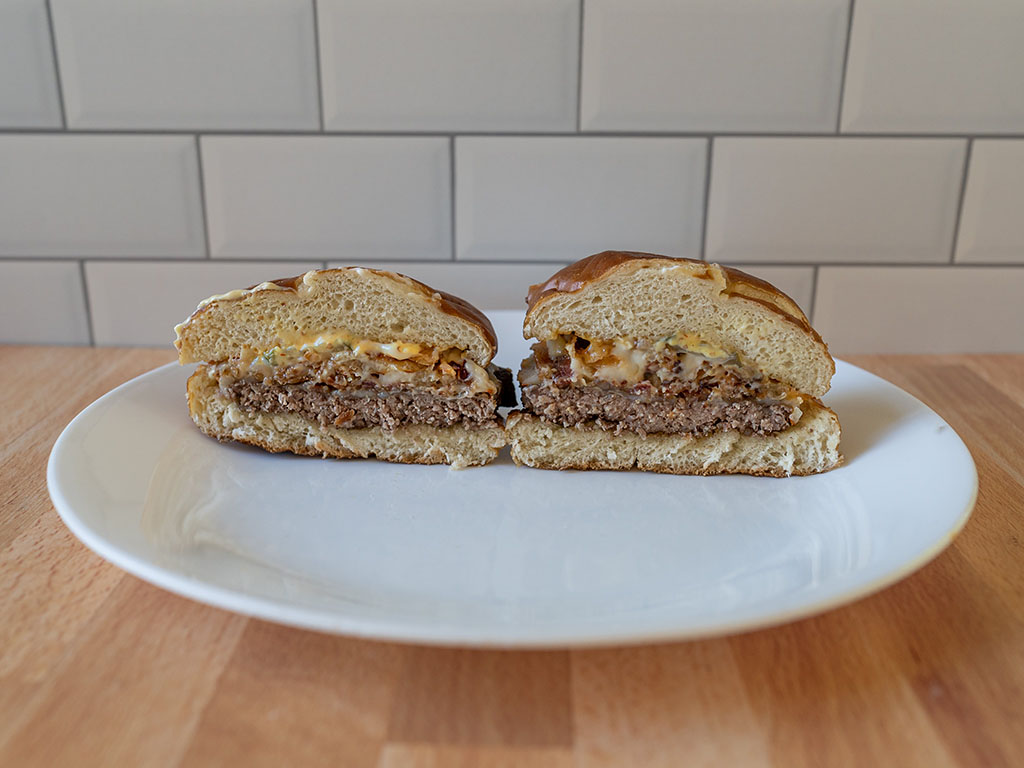 Hi, I'm Stuart, nice to meet you!  I'm the founder, writer and wrangler at Gastronomic Salt Lake City, and a former freelance restaurant critic.  I've worked extensively with local, regional and national food and drink organizations.  I'm a multiple-award winning journalist and have been writing about food and drink for more than fifteen years.   I'm largely fueled by a critical obsession with rice, alliteration and the use of big words I don't understand.    I don't mind admitting to a certain secret obsession with fast food as well – and that's where Menu And Price comes in…
Signup to our free newsletter and never miss a single update. We will send you an email just once per week with every fast food story from the last seven days. You can signup for free
here
.