New to the Wendy's menu for September is the brand new Pretzel Bacon Pub Cheeseburger. The hefty sandwich comes with a myriad of toppings including:
a quarter pound, fresh beef burger
Muenster cheese
three strips of Applewood smoked bacon
smokey honey mustard
warm beer cheese sauce
crispy fried onions
pickles
The whole sandwich is offered on a soft pretzel bun, making for one handsome looking package. We recently tried one ourselves, here are some pictures of all those toppings in action!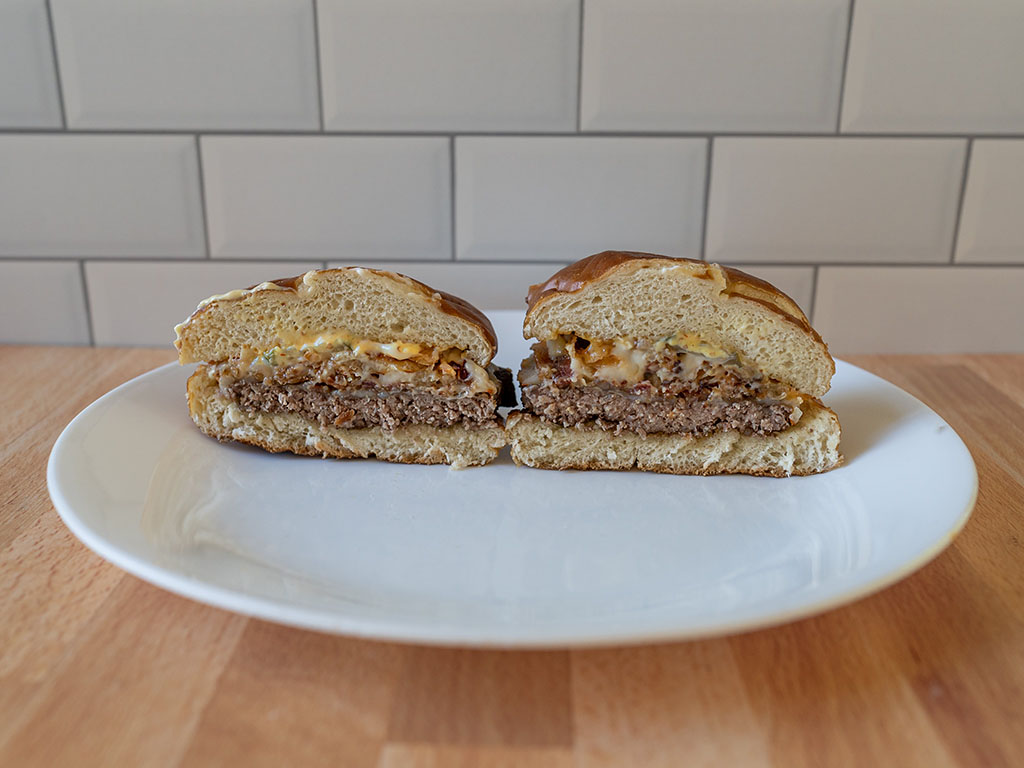 Wendy's Carl Loredo writes:
"We love working with our Culinary Innovation team to deliver on emerging food trends and flavors that customers can't get enough of. Like we did with Spicy Nuggets, we've been watching and listening as customers have been craving for us to bring Pretzel back. We married the fervor for our former pretzel bun with the increased love for gastropub-inspired flavors and created a cheeseburger that is, in a word, unforgettable."
The Pretzel Bacon Pub Cheeseburger joins Wendy's Made to Crave line should retail for $5.69.
Order it now – Get Wendy's delivered right to your desk or door – fast. Order through DoorDash here. The delivery fee is waived on first time orders too. Note: we get a small referral fee if you place a first time order 🙂